Touch, Screens, and Projection
Microsoft Surface Hub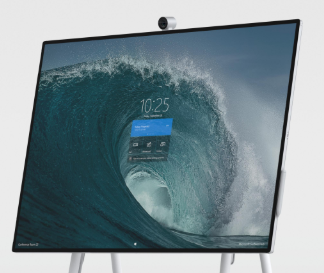 84'' pen + touch display on movable stand, running either on battery or plug electiciy.
84'' 3840 x 2560 pixels display
Intel® UHD Graphics 620
Microsoft Surface Hub 2 Pen (active)
Microsoft Surface Studio 2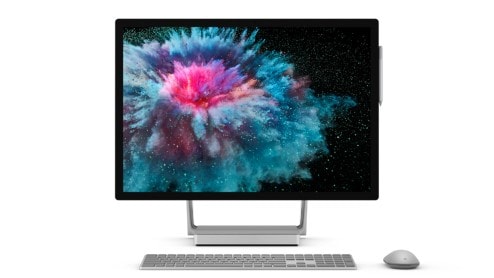 28'' pen and touch display. Movable from screen-mode (vertical screen) to studio-mode (almost horizontal). Great for skeching, large screen visualizaion, collaborative touch applications.
28'' PixelSense™ Display with 4500 x 3000 (192 PPI) resolution, 3:2 aspect ratio, and 10 point multi-touch.
1TB storage
WiFi
4 x USB 3.0 (one high power port), full-size SD™ card reader (SDXC) compatible, USB-C, 3.5 mm headphone jack, 1 Gigabit Ethernet port
NVIDIA® GeForce® GTX 1060 6GB GDDR5 memory (with i7/16/1TB configuration)
Microsoft Surface Book 2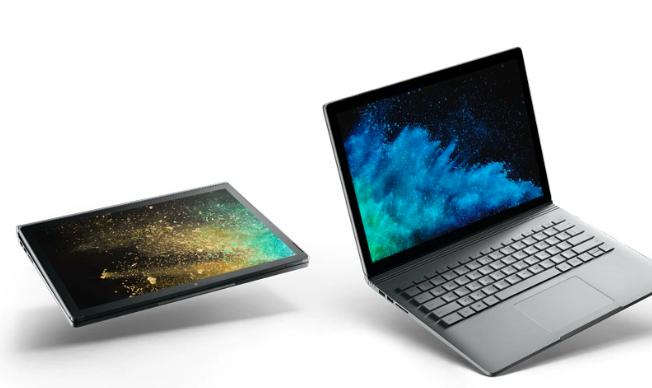 13'' and 15'' laptop with detachable display and pen+touch surface. Ready for touch applications and AR.x
Specs:
1060 NVIDIA GeForce GTX graphics
16 BG RAm
Intel Core i7 8th Gen
512 GB storage